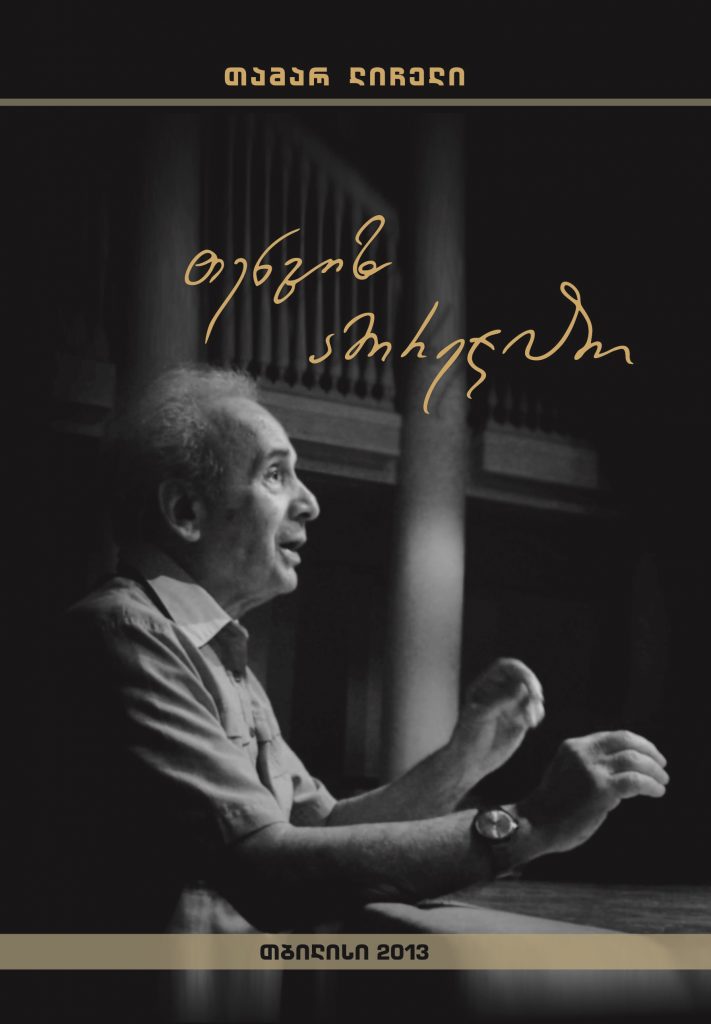 Preface
"I have no claim that this little book will present a great creative life and merit of the person who created a distinguished epoch in the history of Georgian music. It is especially difficult for me as I am not a good expert in this field. I also have no claim that you will read something which you have not heard. I simply would like to express my great love, respect and admiration towards the person who is a great part of my life. Because of him I preferred returning to the motherland and refused living abroad. I was happy to ask Maestro Gizi to listen to my playing before concerts and to hear from him "something" that seemed so simple and natural, but always stayed beyond my perception without his help.
I thought about the title of the book for a long time. There are plenty of epithets in the book which might have been used for the title, but to tell the truth, I wanted something warmer … That is why I simply named it "Tengiz Amirejibi" – the name which implies much in itself and which is infinitely very dear for everybody.
I tried to gather all newspaper reviews which concerned Maestro Gizi from his youth years till today. We have read them apart, but they have never been gathered together. I would like to express my gratitude to the library of V. Sarajishvili Georgian State Conservatoire and the Georgian Parliament National Library. The libraries did a good job to get all old newspapers and magazines where there was any information about Tengiz Amirejibi. I am thankful to G. Leonidze Georgian Literary State Museum and Mr. Gizo Vardosanidze for photos representing unique history of Tengiz Amirejibi and his ancestors.
The book contains fragments concerning the main biographical facts of Maestro Gizi. They are gathered in the chapter which I simply named "About Tengiz Amirejibi", where I used newspaper publications of various times, wishes which were written especially for this work by famous artists, their attitude towards Tengiz Amirejibi, memories.
A special chapter includes some phrases of maestro Gizi that concern musical performing art. I am sure there are many musicians who have a great wish to express their attitude towards this great musician. It is the reason that I hope that this publication is only the beginning of many other ones which would be written in the future and where the life and creative stages of Maestro would be presented perfectly.
I ask the readers not to talk over me sternly. Accept this work as a proof of my great love and admiration to my incomparable teacher."
Tamar Licheli